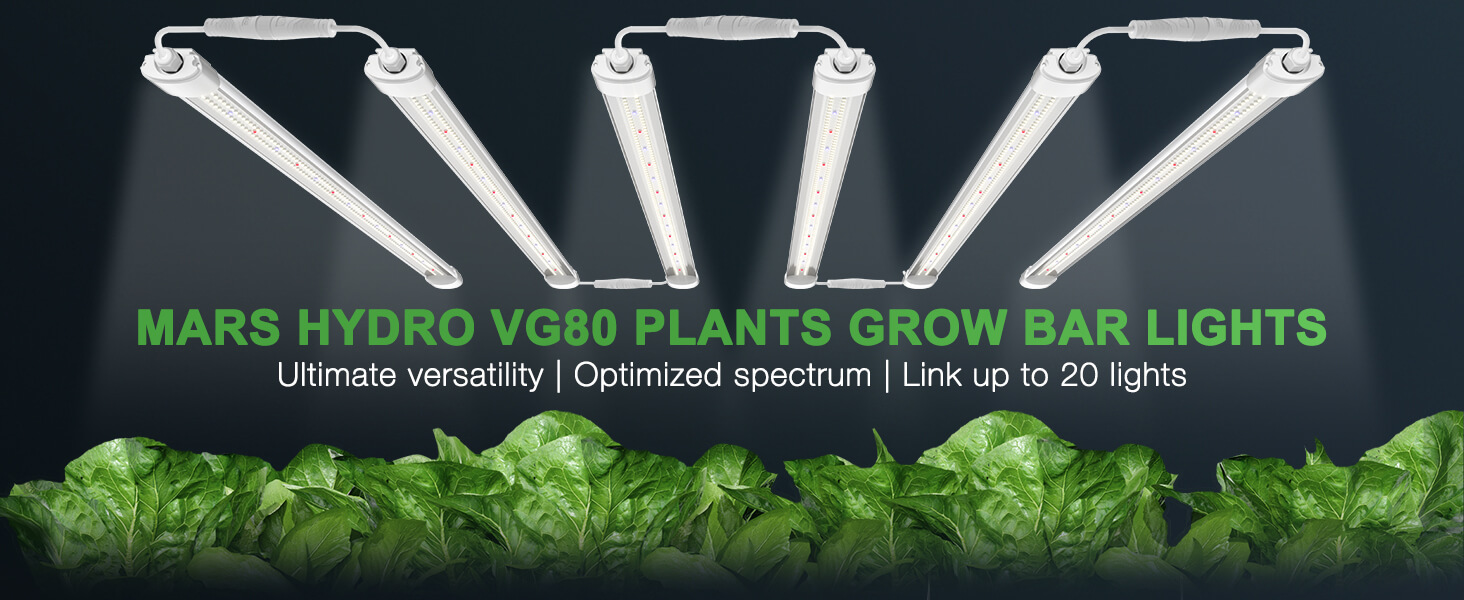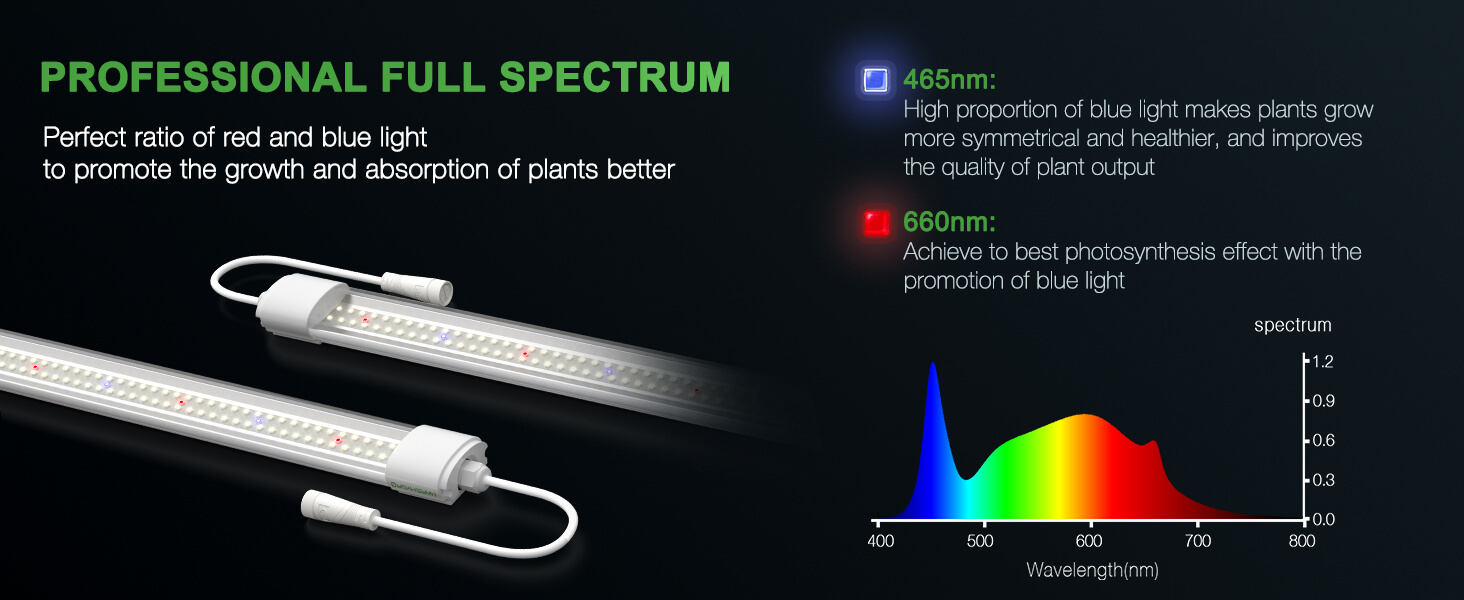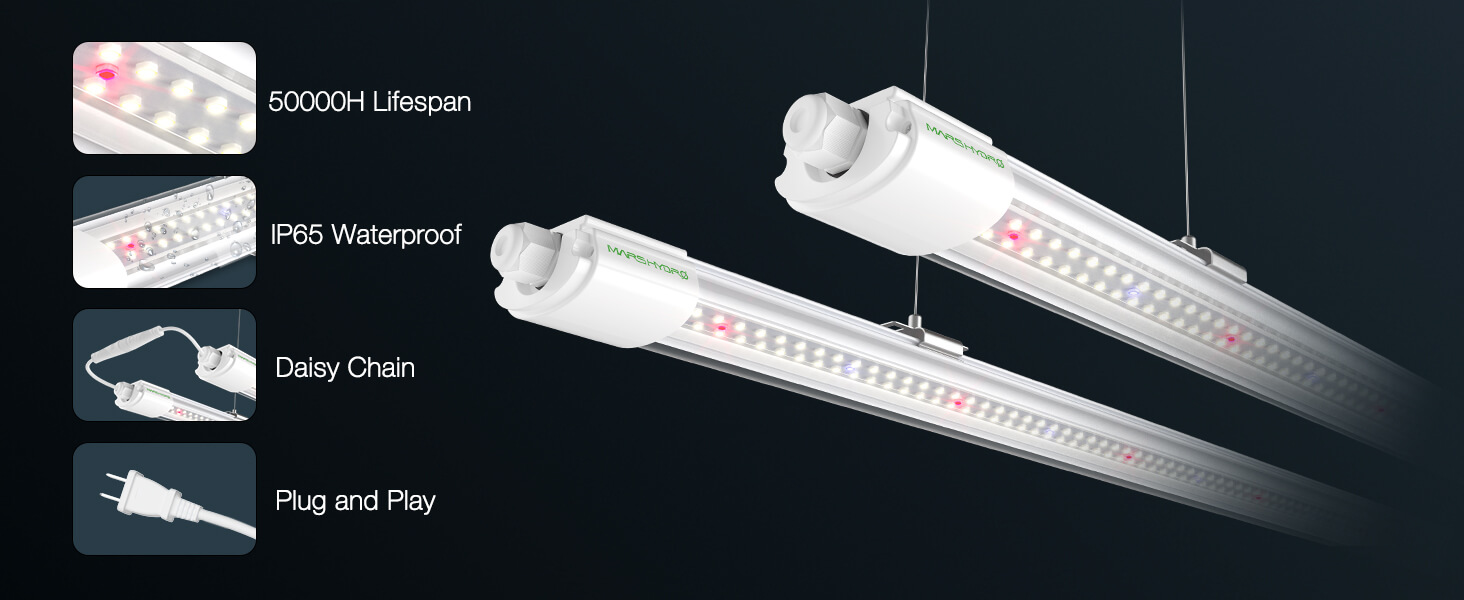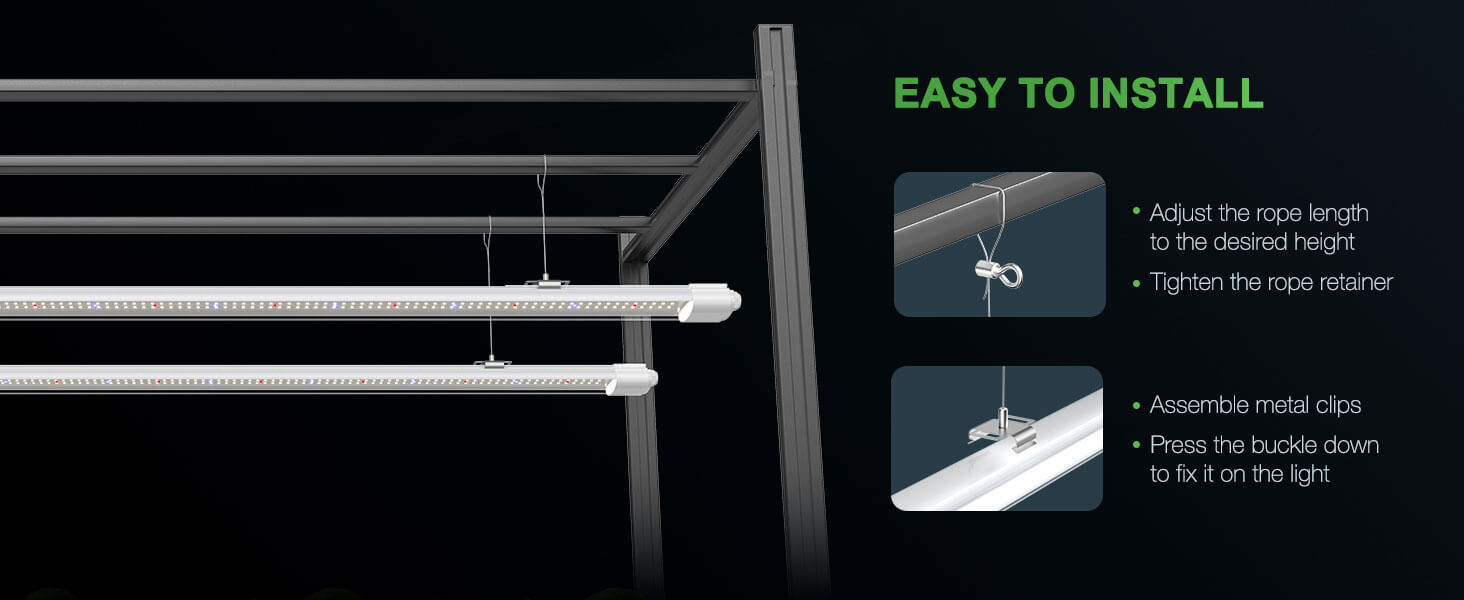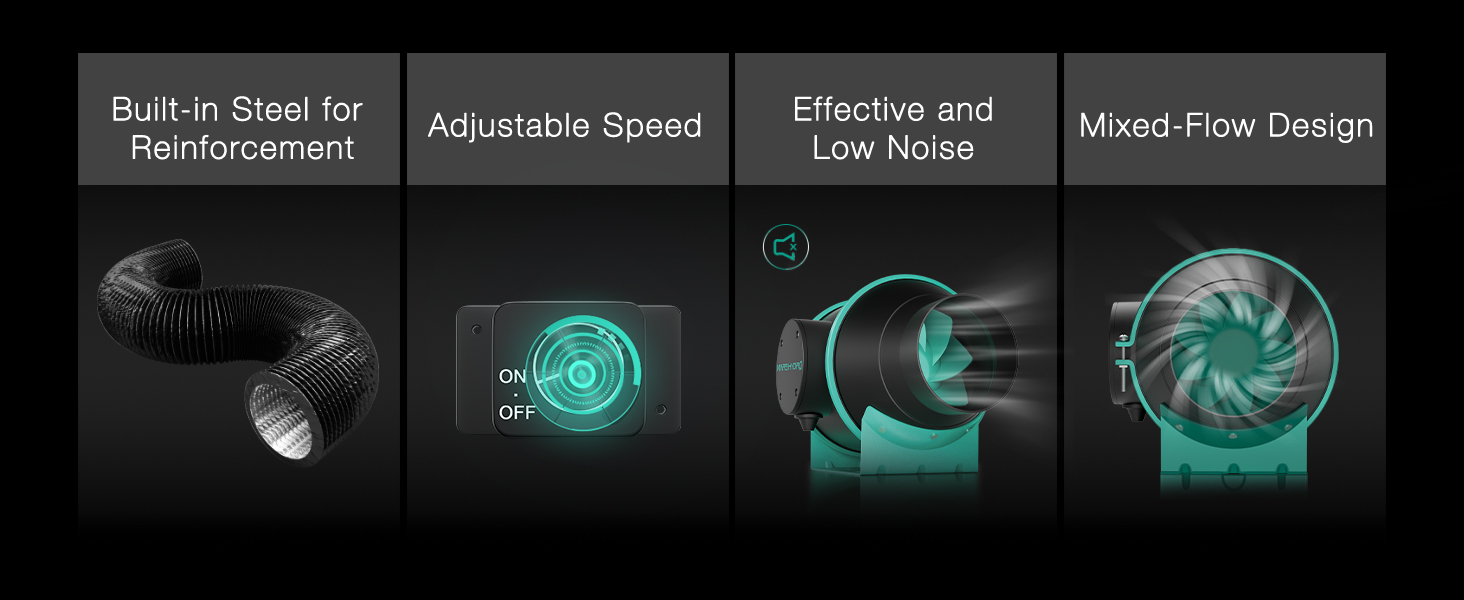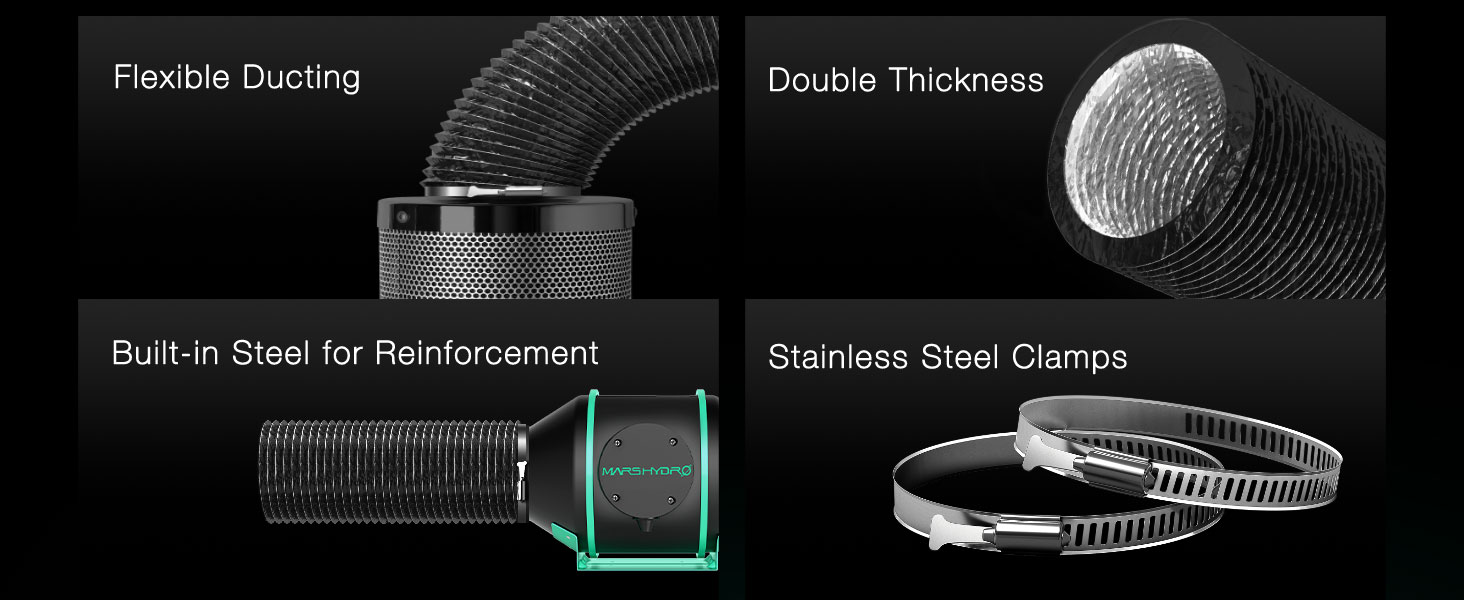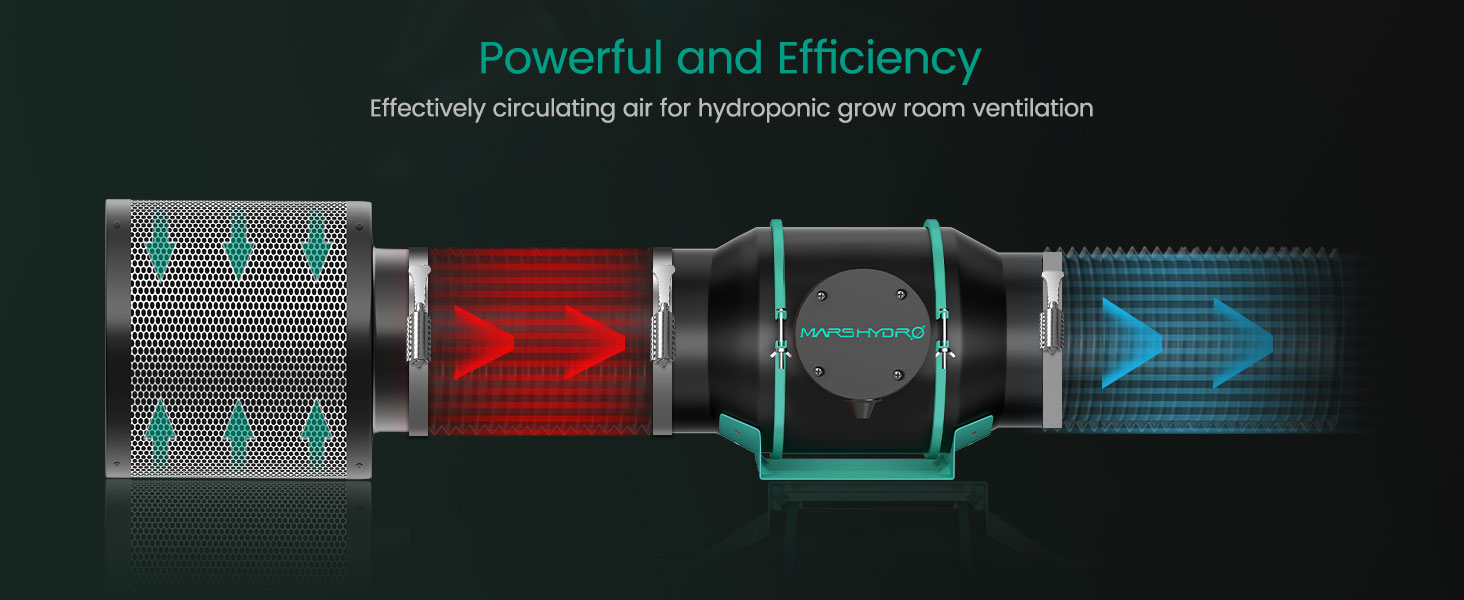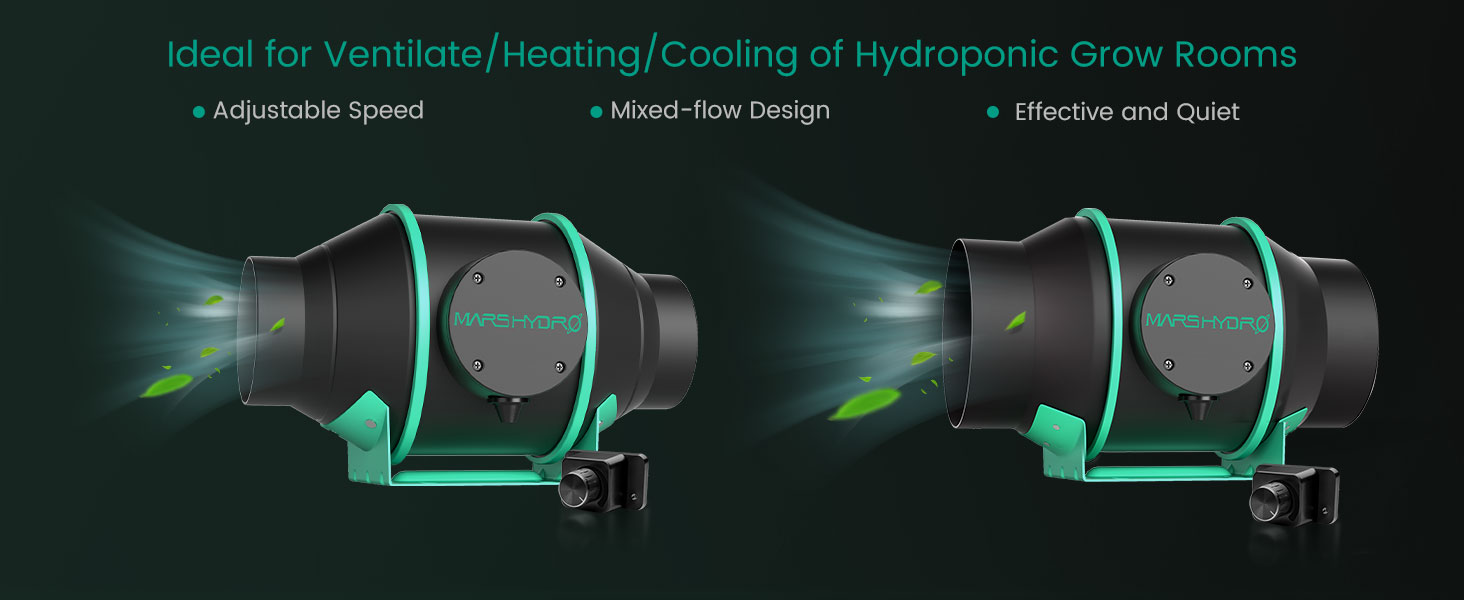 Features of VG80
Click to check more details
Tailored for Cloning and Vegetative Growth
Specifically designed for seedlings, clones, and vegetables, the VG80 is a low DLI plant light that operates at only 80 watts. Its low heat emission allows for lower hanging heights on plant racks without harming plants. Despite its low wattage, it can cover a significant area and achieve the same effect while consuming less energy.
Cost-Effective and High Yield
Although the VG80 can be used for seedling and cloning growth separately, it can significantly shorten the harvest cycle and increase yield if combined with lights that are more suitable for the flowering stage, along with the adoption of a cyclic planting method.
Daisy Chain and Versatile Functionality
With easy installation and the ability to daisy-chain up to 20 LED lights, the VG80 is convenient for commercial growers. It is also compatible with various indoor planting systems, such as bottom, side, under-lighting, and top lighting, and can remedy slow growth and narrow leaves caused by insufficient light in tall plants.
IP65-Rated Water Resistance
The VG80 features a special transparent waterproof lampshade that protects the diode and circuit from moisture, ensuring it can function correctly in highly humid environments without a shortened lifespan. Additionally, the VG80's interface is specially waterproofed to guarantee the entire grow light is water-resistant.
Replacement for T8/T12 and Plant Racks/Stands Companion
The VG80 is an ideal LED alternative for T8/T12 fluorescent grow lights and provides effective, potent, and cool lighting performance on plant racks, plant shelves, and plant stands.